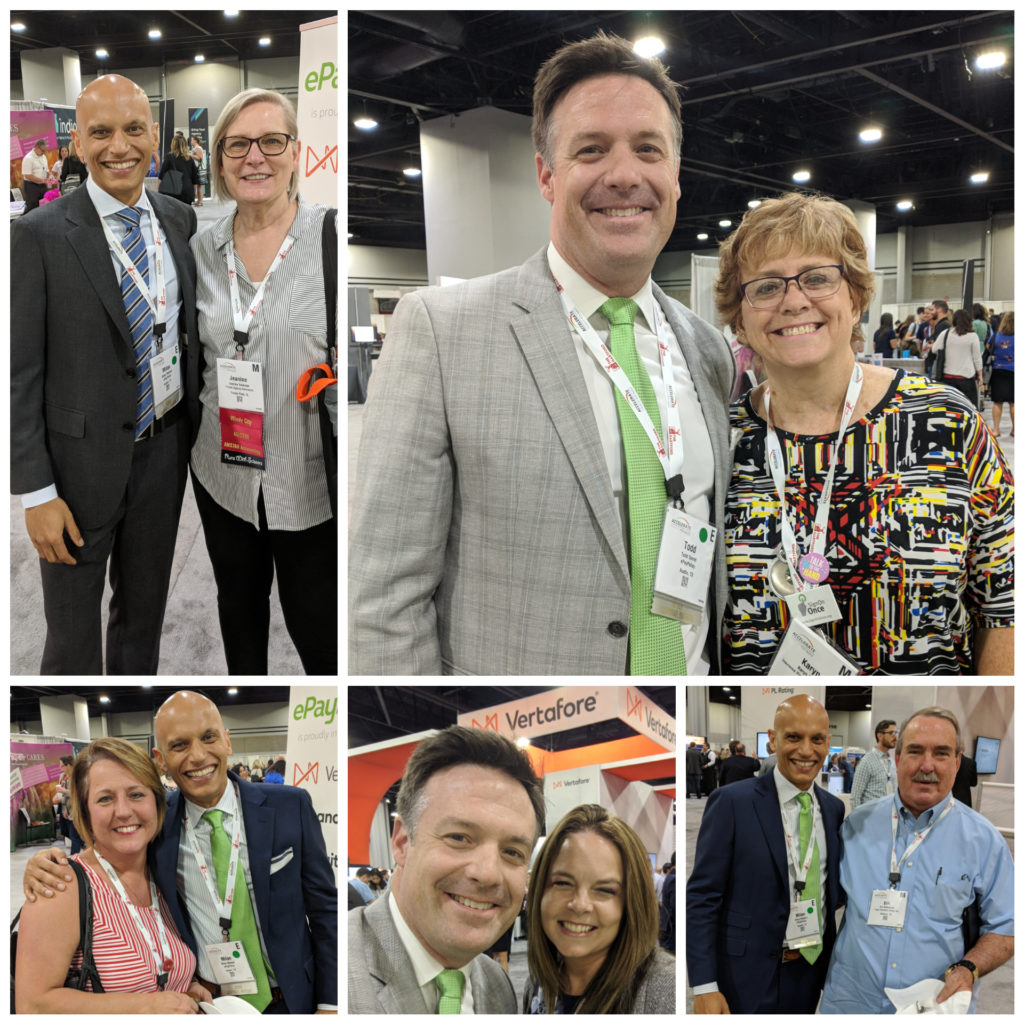 If the yearly conference circuit is equivalent to the NFL's football season, then NetVU's Accelerate is the insurance industry's Super Bowl. And like any good Super Bowl, Accelerate 2018 was exciting, buzzing with energy, and an absolute blast!
In the months leading up to the much-anticipated show, the entire ePayPolicy team worked with our heads down, toiling away on prepping our booth, swag, travel plans, and more. When it was finally showtime, Todd and I were more than itching to get to Atlanta.
Anyone in the insurance space knows that Accelerate is all about taking advantage of opportunities. Whether your goal is to build relationships, spend time with customers, network, pitch, or just have fun, opportunity is there for the taking.
Luckily for us, all of those aforementioned things were goals of ours, and I'm proud and pleased to say we were successful in hitting each of those goals — and then some.
Any chance we have to spend time with current or potential customers, as well as the Vertafore team, is a chance to build and solidify relationships, which is the most important thing for us at ePayPolicy.
And it might be the most important thing for anyone in the insurance industry, for that matter.
Todd, myself, and the rest of the team are all still coming down from the adrenaline high of last week. (Is it too early to start thinking about Accelerate 2019?) Thanks to all that stopped by our booth to learn about our payment processor (and grab some swag, which we completely ran out of!).
And an especially big thank you to NetVU for hosting the insurance event of the year, Vertafore for chatting, laughing, and sharing meals with me and Todd, and all of our amazing clients that stopped to snap pictures with us.
Cheers!