We're helping make payments easier for an entire industry, by building intuitive, modern tools for insurance. We're also a Best Place to Work in Austin. Interested in learning more? Explore open roles below.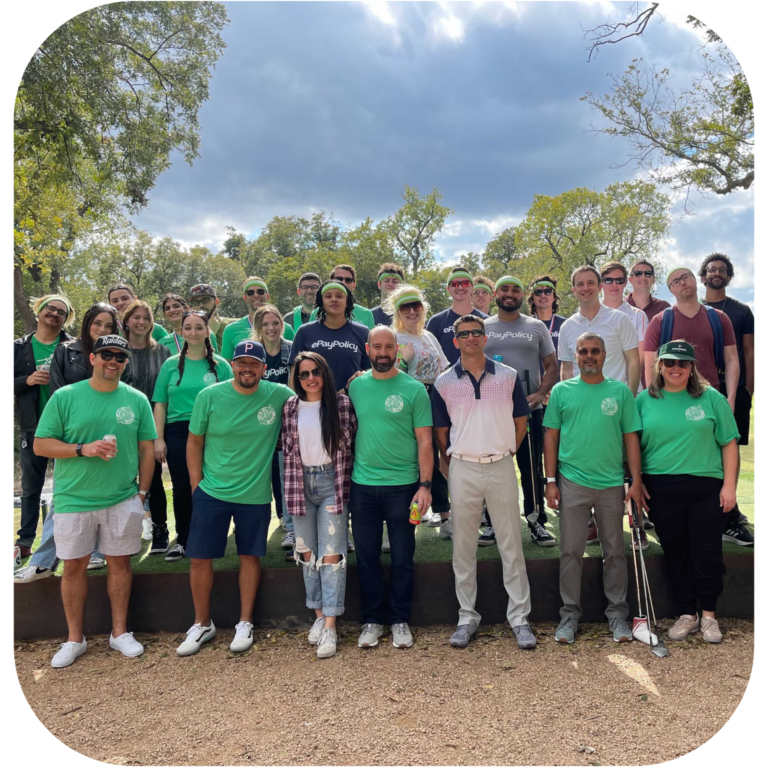 In 2015, we launched ePayPolicy with the goal of solving for outdated, inefficient payment methods in insurance. Our vision was to offer a secure payment platform that was easy to use and could be implement by any agency and in essence finally eliminate the paper check in the independent insurance industry.
Today, we're busier than ever at our Austin, Texas headquarters. Whether we're developing new features or continuing to build relationships with our clients, our company is an exciting place for independent thinkers who love a good challenge and are ready to be part of something amazing.
WHY CHOOSE OUR TEAM
What We Offer
We value diversity here at ePayPolicy. The company will hire, recruit & promote without regard to race, color, religion, sex, sexual orientation, gender identity or expression, national origin, pregnancy or maternity, veteran status or any other status protected by applicable law. We understand the importance of creating a safe and comfortable work environment and encourage individualism and authenticity in every member of our team.