CheckMate Automated Check Payments
Automated check payments + daily batching and processing. Never touch a paper check again.
5,500+ customers
Lockbox Security
Some of your clients still prefer checks.
That doesn't have to be your burden.
We solve the pain of paper payments with easy routing and processing, all from the same dashboard as your digital payments. One hub for it all.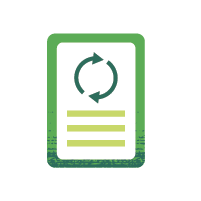 Route payments to one or more CheckMate locations for daily collection and processing.
Batched and Uploaded Daily
Collected check details are batched and uploaded daily, with check images and documents for each payment.
Integrated Reconciliation
API integrations help reduce double work and manual data entry with your accounting systems.
All ePay customers can use CheckMate, without contracts or additional monthly fees. Just pay a flat fee, per check.
The automated lockbox and check reconciliation service, built just for insurance.
Digital payment adoption is growing, but checks payments persist, especially with larger customers. We created CheckMate based on direct feedback from our customers, to help consolidate all your payments under one platform.
Here's how it works:

Insured's check payments are mailed to a CheckMate location.
CheckMate automatically collects, processes and batches daily.
Transactions and supporting details uploaded directly to the dashboard.
Here are some common questions we get about CheckMate.
Question: Who is CheckMate for?
CheckMate was built for the insurance industry, so – agencies, carriers, PFCs, MGAs or brokers accepting check payments. 
Question: What does it cost?
Pricing is charged per-check, with a monthly minimum of 21 checks. After 21 checks, it's a flat fee, per check. Your account manager can provide pricing for your account. 
Question: What documents are available with each deposit?
Each deposit includes a Batch Summary Report, scanned check images and related invoices.
Question: What if I already have a lockbox?
Our flat, per-check pricing means we can typically offer more competitive pricing than most lockbox providers charge, with the added benefit of using your existing ePayPolicy dashboard.
There's more ePayPolicy to explore.