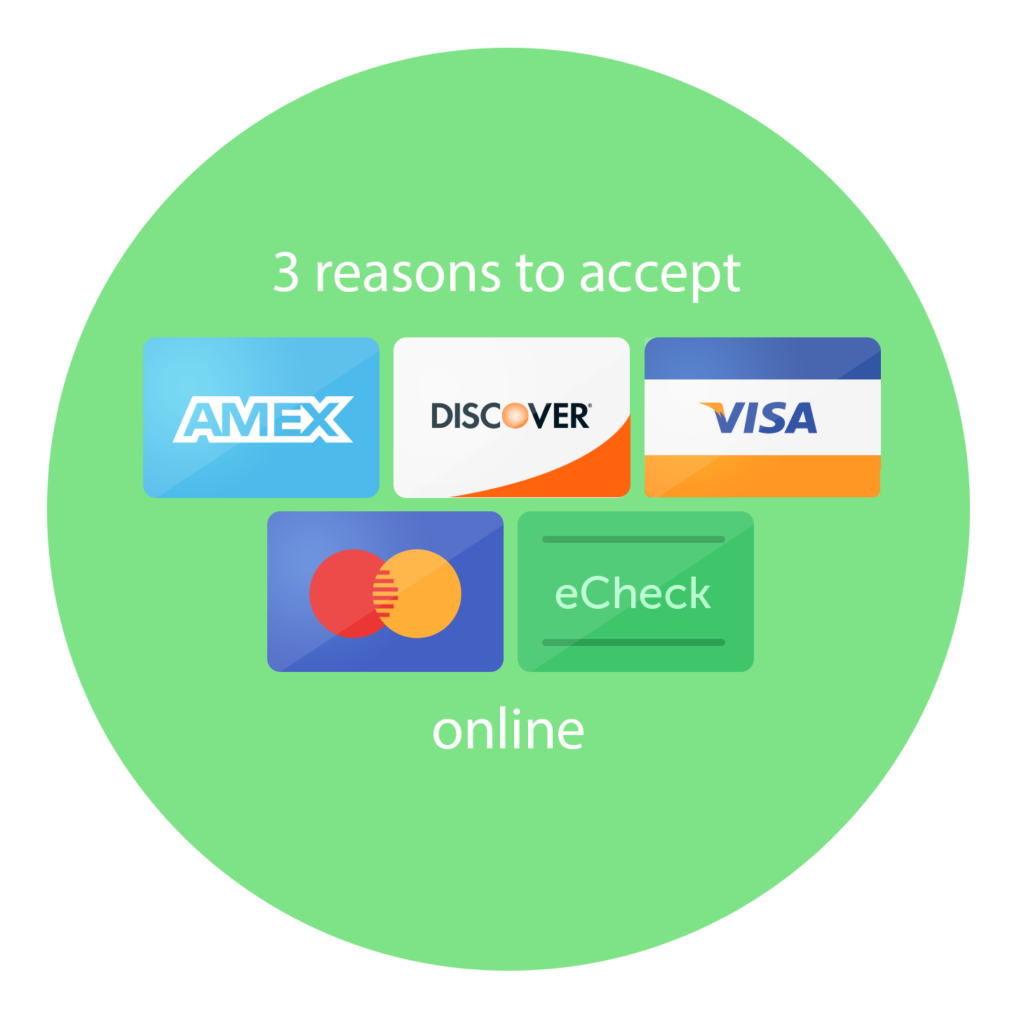 Online payments have been on a meteoric rise since…well…a long time. And just about every major industry accepts credit card payments online except insurance. If you talk to any producer, they'll tell you exactly why – they don't want to lose a dime out of their commission; including a transaction fee to Visa, MasterCard, Amex or any of the other card brands.
But did you know that it's possible to pass on the credit card fee to your insureds?
Even though some states regulate these fees, what's commonly referred to as a surcharge, there are still ways to make it legally work.
Now that we got a reason NOT to accept online payments out of the way, let's cover why you SHOULD.
Reason #1: You Bind Policies Faster

Have you ever had a client tell you that the check is in the mail only for you to wait a week and not have it arrive? That's right, you're getting slow paid. Or maybe not paid at all.
But take yourself back to the moment when you were standing in his office. What if you could pull out your phone and accept a payment right there via check or credit card? Just think of it. No special software. No fancy dongle. It's as simple as punching in a few numbers and clicking a button.
Just like that you've captured a payment and you can bind the policy. You've done the hard work in getting the quote together, why stumble on capturing the payment? After all, that's supposed to be the easy part.
Reason #2: No More Paper Checks
Most of the time when online payments are discussed credit cards come to mind, but that's just the tip of the iceberg. For insurance agencies, it's incredibly important to be able to accept checks online. In fact, our clients typically run 3 times more eChecks than credit cards. That makes sense given the fact that the fees for processing eCheck transactions are MUCH lower than credit card transactions.
And when your insured has cash in the bank and he is footing the bill on the transaction fee, which one do you think they'll choose – $3 for a eCheck transaction or a percentage for a credit card transaction?
Let's not forget a major benefit to your agency. The current process of handling a paper check is cumbersome at best. Once the check finally arrives you have to open that envelope, scan the check, and upload or drive it to the bank.
Even if you valued every employee's time at a flat $15 an hour, what does it cost your agency to process checks? And how much would it save your agency if you could process a check payment online without scanners or faxes?
So say good-bye to paper checks and let your insured pay online via eCheck. It's just easier.
Reason #3: Your Insureds Will Thank You
Now think of what it's like in their shoes. Imagine you're a business owner and your wonderful insurance agent calls to remind you that your payment is due and if payment is not remitted immediately, the policy will expire. So, naturally you ask how you can quickly make the payment. That's when your agent asks you to write a check and drive it across town in rush hour traffic.
Let that sink in.
In an age where every business is trying to find simple technologies to make it easier for their customers, wouldn't it make sense to let insureds pay from their office or field or home? Trust me, your insureds will love you for giving them the option.