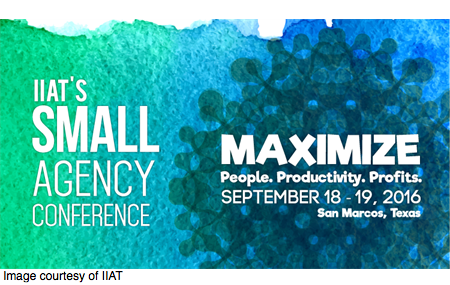 Sometimes those of us in the insurance industry struggle to embrace new technology. Gone are the days of software installation, complicated licensing, and time-consuming training sessions. Using web-based applications to take your agency to the next level is how we separate ourselves from the competition.
We will be leading a valuable breakout session–Game Changers–at the IIAT Small Agency Conference in San Marcos on Monday, Sept. 19th at 9:30 am. Let's turbocharge your agency toolkit so you can leverage ePayPolicy to grow and retain business.
Come find out how easy it is to implement technology changes at your company without an IT department.
We look forward to seeing you in San Marcos where we will answer your most challenging questions about accepting electronic payments by ACH or credit card online, 24/7.